Dr. Kevin Smith
A Passion For Chiropractic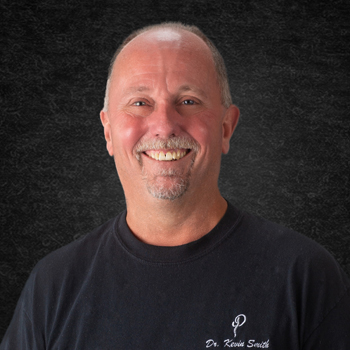 Dr. Kevin Smith passion for chiropractic began as a patient suffering from numbness in his hand following a motor vehicle accident. After a bad accident at 16 years of age, I began to have tingling in my right hand which wouldn't go away. Three and half years later I was referred to a chiropractor by a coworker. Dr. Nyburg explained what was wrong, gave me a plan for care, and was very supportive when I decided to attend Palmer College of Chiropractic years later.
My passion continues with each opportunity that presents itself to educate our patients and the community about the benefits of a healthy nervous system and its effects on our daily lives. The ability to help newborns, children, athletes, the elderly, and to anyone striving to improve their health and well being empowers me to explain the power of chiropractic to everyone. As Hippocrates, the father of medicine said, "Look well to the spine for the cause of disease."
Outside Work
Outside of work, Dr. Smith enjoys the outdoors, from hunting, fishing, and the fresh air, to enjoying time with family and friends. I also enjoy cooking and as a sports enthusiast, a good ball game.
Contact us today for a free consultation; we accept insurance and are in-network providers.


Chiropractor Batesville | (870) 569-8127