Massage Therapy in Batesville
Many people think of massage therapy as a rare indulgence, but it's also a viable method of reducing pain and enhancing well-being. Therapeutic massage helps tremendously with neck and back discomfort, accident-related injuries and sports injury mishaps.
Professional massage is an excellent stand-alone healing modality, but when combined with chiropractic care, it's been our experience that patients heal more quickly and effectively.
Benefits of Massage Therapy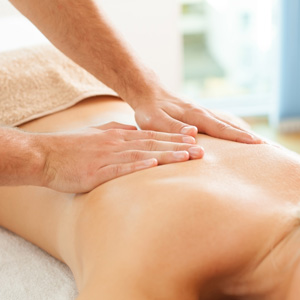 Massage therapy has many outstanding attributes. Here is just a sampling of how you can benefit:
Better sleep
Decreased stress with heightened feelings of relaxation
Diminished pain and inflammation
Enhanced circulation
Improved posture
Minimized muscle pain, spasm and cramping
Reduced blood pressure
Released toxin build-up
Strengthened immune capabilities
State-of-the-art Techniques
Our massage therapy patients leave a session feeling relaxed, happy and healthy. Our offerings include deep tissue massage to address underlying tissue structures and fascia; Swedish relaxation massage for stress reduction; and trigger point therapy for chronic muscle spasm.
Our licensed massage therapist will help you to choose the massage technique that will provide the most benefit for your condition and stated goals. Contact us today for a convenient appointment!
CONTACT US »

Massage Therapy Batesville | (870) 569-8127