Meet The Team
Destiny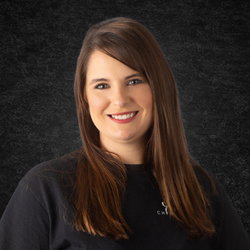 My name is Destiny Hastings. I am the Chief of Operations at Power Chiropractic. With having two aunts that are chiropractors, I knew at an early age how chiropractic could change your life and I wanted my career to be in a chiropractic setting. I knew I wanted to be in a work environment where I could spread the word about chiropractic and its benefits and be able to be apart of helping others reach their full potential! I started out at Power Chiropractic as the front desk receptionist and quickly worked my way up to Chief of Operations. Being inspired to change lives makes going to work every day rewarding. When I am not changing lives at the clinic, I am rodeoing every night of the week with my husband, Toby Hastings, fulfilling our lifelong dream. We both compete in roping calves; we have a small farm and enjoy traveling and spending time with our family and friends.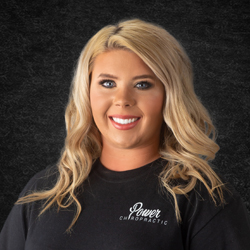 Maicie
My Name is Maicie Ford. I'm an account specialist here at Power Chiropractic. I love my job! We are able to meet so many people. We have a great group of people that work hard to make every patient leave feeling better than when they arrived. Who could ask for a better place to spend the day! When I'm not at work I enjoy my puppies, Ace and Roxy, and spend most weekends at the racetrack with my husband, Trevor.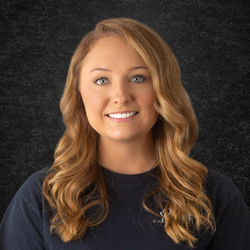 Ashley
My name is Ashley Berg. I am the front desk receptionist. I am from Batesville AR and I love working with the public and getting to interact with new faces. Seeing people get healthier makes my job feel very rewarding. My hobbies include being on any body of water and spending time with friends and family.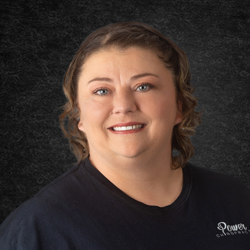 Sonya
My name is Sonya Jarrett and I am the massage therapist at Power Chiropractic. As part of the Power Team, I use muscle manipulation, trigger point therapy, stretching, and cupping to relax muscle tension. I love being able to help relieve pain and give our clients some comfort. I have so many blessings in my life; my husband, my two beautiful children, and a very large family that I love dearly!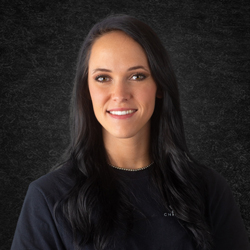 Jordan
My name is Jordan Britt. I am the therapy and rehab assistant. My hometown is Hotsprings, AR. I first became interested in Chiropractic when I had my horse adjusted several years ago and since wondered what it was like for people. I recently moved here and was blessed with a position here at Power Chiropractic and since then I've been adjusted myself and have learned so much throughout my time here and continue to learn something new each day. When I am not at the clinic I train on my young horses and rodeo on the weekends. Living life to the fullest and enjoying even the smallest of moments that each day has to offer me.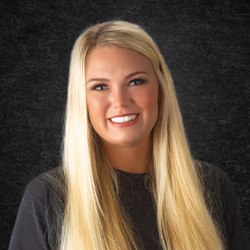 Sara
My name is Sara Sharp. I am the therapy and rehab assistant. My hometown is Bay AR. There are so many reasons why I love Power Chiropractic Clinic. Starting with having an amazing staff and patients! I get to see people come in at their worst and after our care, they're cutting up and laughing because there are out of pain and patients get to enjoy life again and do things they love! That's awesome and I love being apart of that! My hobbies when I'm not chasing my 2-year-old around is anything outdoors or DIY projects!
Contact us today for a free consultation; we accept insurance and are in-network providers.

Chiropractor Batesville | (870) 569-8127