Physiological Therapeutics and Rehabilitation in Batesville
Dr. Power is highly trained in human biomechanics and offers state-of-the-art physiological therapeutics and rehabilitation services to those injured in car accidents, sports mishaps, personal injury, on-the-job impairment or those suffering from chronic pain.
It's been our experience that when chiropractic care is combined with specific physiological therapeutics modalities, faster healing occurs.
Benefits of Physiological Therapeutics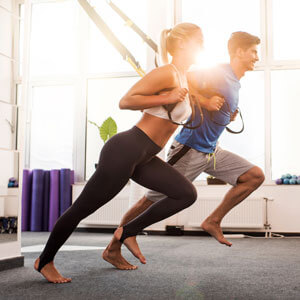 Here are some of the benefits that our patients experience on a regular basis:
Avoidance of surgery
Decreased pain, muscle spasm and inflammation
Faster recovery from injury
Improved balance and prevention of falls
Increased mobility and range-of-motion
Management of age-related issues
Sports injury recovery
Whiplash relief
Gentle Care, Lasting Relief
Chiropractic care combined with gentle rehabilitation strategies provides long-lasting pain relief and accelerated healing.
Power Chiropractic Clinic offers electrical stimulation, cold laser protocols, soft tissue mobilization, neuromuscular rehabilitation, therapeutic ultrasound, trigger point therapy and corrective exercises to meet your needs.
CONTACT US »
Our care is safe, gentle and patient-centered. We welcome you and any family members who require focused attention in the rehabilitation of injuries and chronic immobility. We accept insurance and are in-network providers. Contact us today for a same-day appointment!

Physiological Therapeutics and Rehabilitation Batesville | (870) 569-8127